यदि तपाई Video हेर्नु हुन्छ भने
कृपया Everest Radio बन्द गर्नु होला ।
If you want to watch a Video
Please stop the Everest Radio.
MONA UK celebrates New Year 2074 in style
By Alex Crawford -
What a welcome! On arrival at the opening of the New Year 2074 of the Myagdi Overseas Nepalese Association UK (MONA UK), the brass blared out and the drums beat as the band led the way into the Samuel Cody Specialist Sports College in Farnborough.
It was my great privilege to be the Chief Guest of President Kamal Bahadur Purja and all the members of MONA UK.
It was amazing to see just how many MONA UK members had travelled from all over the UK to be at the great occasion, as the main hall was full to overflowing with Myagdis dressed in their colourful costumes. It is scarcely believable that, when MONA UK was formed in 2006, there were fewer than 100 Myagdis in the UK. Now, at this New Year 2074, there were at least four times as many present in the main hall.
In the same time, the number of Nepalis living in Rushmoor (Aldershot and Farnborough) has significantly increased too, so there are now an estimated 13,000 Nepalis in Rushmoor, comprising about one in eight of the population – the highest concentration of Nepalis in the UK.
In delivering my New Year 2074 greeting, I said how very pleasing it is to see Nepalis in Rushmoor creating and growing their businesses, working hard to provide for their families, supporting their children through school and college, and often on the university – all showing how well Nepalis are integrating into British society, while retaining their cultural traditions as the Myagdis and other Nepalis do.
I recalled that five years earlier, when I attended as Mayor of Rushmoor, MONA UK was making a great fundraising effort to buy and to equip three off-road ambulances, which MONA UK then presented to the International Red Cross to operate for the benefit of the people living in the villages of the Myagdi district.
I also related that, most recently, I have been supporting the fundraising effort for the attempt by 85-year-old Min Bahadur Sherchan to recapture his place in the Guinness Bok of World Records as the oldest mountaineer to climb Mount Everest. He is a true inspiration to all Gurkha veterans and will be a true champion for Nepal if his bid succeeds. My wife, Jennifer Evans, and I were very pleased to welcome him to our home, when he first announced that he would seek to regain his World Record (see photo).
I said that I was also delighted to hear about the success of MONA UK's fundraising for its most ambitious project so far – to establish a Wi-Fi service in the Myagdi district of Nepal – for which MONA UK raised 2,600,000 NR. MONA UK is now waiting for the Government of Nepal to implement the project as far as is possible with the funds available.
These fundraising projects show the real strength of the Myagdi community in the UK – not only playing many significant roles in British society that enable MONA UK members to earn the money – but also contributing to the development of the Myagdi district in Nepal where they have their roots and close family ties.
As MONA UK President Kamal Bahadur Purja wrote in the programme: "Our ongoing aim is to provide support for our people here in the UK, and for those in Nepal."
In conclusion, I wished that New Year 2074 would bring us all Happiness, Wealth, Health and the Best of Good Fortune.
Then, it was on with the cultural programme with the whole team on stage singing (see photo), followed by dancing and famous singers Gita Paija and Lali Budha Thoki, who had come all the way from Nepal for the event.
Councillor Alex Crawford is a former Mayor of Rushmoor (2011–12).
Upcomming Events
Dhampus Pariwar UK Party




Oak Farm,Farnborough




on 19-08-2017

Nepali Mela 2017




Kempton Park




on 27-08-2017
Public Poll
संबिधान संशोधन प्रस्ताव कस्तो लाग्यो?
Everest Photos
Event Photos
Community Photos
Events Videos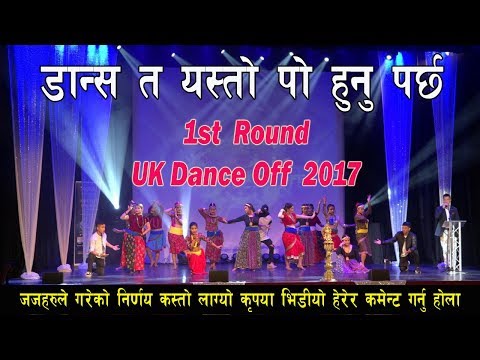 UK Dance Off 2017 1st Round Full HD Video
Entertainment Videos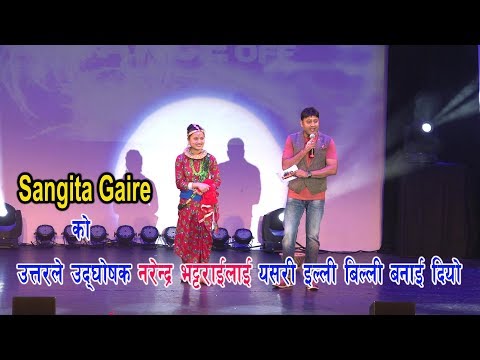 UK Dance Off 2017 Sangita Gaire lll Narendra Bhattarai
Everest Programme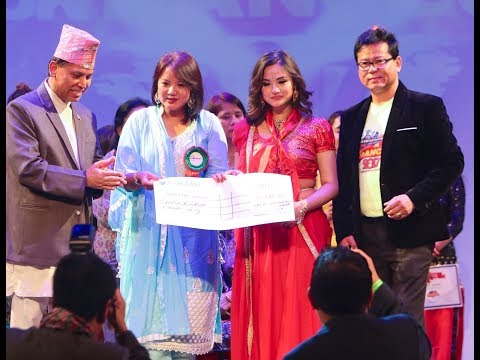 Jassita Gurung lll Winner of UK Dance Off 2017 lll