यदि तपाई Video हेर्नु हुन्छ भने
कृपया Everest Radio बन्द गर्नु होला ।
If you want to watch a Video
Please stop the Everest Radio.
Changes to the Bail Act – are victims of crime are still protected ?
-
The Policing and Crime Act received Royal Assent on 31 January 2017 and one of the changes under this new Act is the time that the police are able to keep people on bail whilst they are under investigation for suspected offences.
On 3rd April 2017, police have a 28 day limit to keep people on bail who have been arrested. The bail granted to them means that suspects of criminal investigations have a requirement under law to return to a police station. In certain cases, this bail was given with certain conditions where the police could restrict the person`s movements, for example to prevent them from going to a certain area or a curfew.
Conditions to a suspect`s bail are used where there is a need to protect a victim, for example in a domestic case, where there is a need to keep a violent person away from areas the victim lives or works. Curfews can be used to restrict a person going out during night-time hours if this is when they are committing crime.
The changes to the old Bail Act of 1976 were prompted by some of the high profile cases where well known people were kept on bail for long periods; sometimes up to two years, whilst the police did their investigations into complex or lengthy investigations.
In many cases, there was no action taken against the suspect so during these long periods of bail, they felt under suspicion are their lives placed on hold whilst the police conducted long inquiries into the alleged crimes.
The Government felt that this was unjust because in the system of law that is operated in the UK, a person is assumed to be not guilty unless a case is proven against them. However, the mere process of being arrested and remaining on bail leads people to think they have done something wrong.
The changes made now allow for the police to keep a person on bail for a maximum initial period of 28 days. If there is a need to extend this time, then in exceptional cases, an officer of Superintendent rank or above has to sanction this, where a period of up to three months can be authorised.
If there is a need to extend the bail period for longer, the police need to apply through a Magistrate to do so.
The Home Secretary Amber Rudd said: "Pre-charge bail is a useful and necessary tool but in many cases it is being imposed on people for many months, or even years, without any judicial oversight - and that cannot be right.
These important reforms will mean fewer people are placed on bail and for shorter periods. They will bring about much-needed safeguards – public accountability and independent scrutiny – while ensuring the police can continue to do their vital work"
The changes in no way lessen the protection given to victims, who may rightly think that where bail is not given there are no restrictions on the suspects movements, which is very much applicable to the domestic case I refer to above.
The protection of victims is still there, but the thinking behind it is what has changed –
If a person is given conditional bail, there is no physical barrier in stopping them from going somewhere, it was the law that hopefully prevented them from doing so, knowing that they would commit an offence if they broke their conditions and they may be remanded into custody.
Now, police would arrest for other substantive offences the suspect may commit, such as harassment or threats of violence, which are much more robust in terms of sentencing and a further arrest can lead to the suspect being remanded.
Quite often people who were bailed whilst the police continued their investigation broke the conditions of their bail, or failed to return on bail and in many cases, no action could be taken because the police were either not in a position to charge a suspect, or it was felt disproportionate to charge someone with a separate offence of failing to return on bail, after all, under the changes, the police can arrest someone where there is additional evidence if they refuse to attend for a subsequent interview.
People who are arrested are now released with a letter, which informs them that the investigation is on-going and if there is further evidence, they will be asked to attend for a further interview. If they fail to comply, then the police have the power to arrest them to conduct this further interview.
After 25 years of policing under the 1976 Act, the changes do take getting used to, however, I can see the logic to this and the fairness too. Most importantly, I see no reduction in the protection given to victims of crime.
The College of Policing has helped police forces and officers prepare for the new rules and will continue to play a leading role in guiding them through the practical implications of the new regime.
Public Poll
अब नेपालमा को प्रधानमन्त्री बन्नुपर्छ ?
Everest Photos
Event Photos
Community Photos
Entertainment Videos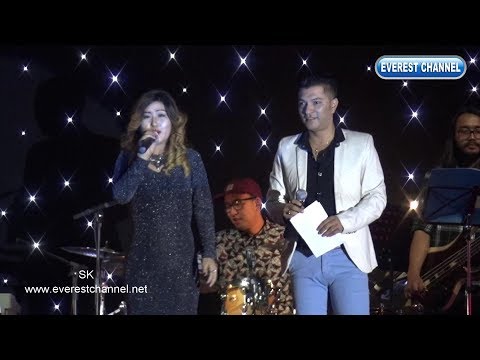 Pramila Rai lll Nepal Idol Live in UK lll KANCHHA HAU lll कान्छा हौ
Other Videos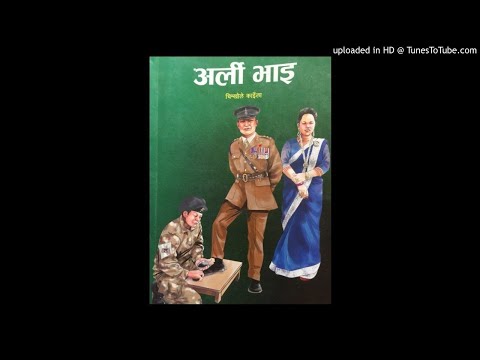 अर्ली भाइ (कथा संग्रह) _ चिम्खोले काइँला , भाग १