यदि तपाई Video हेर्नु हुन्छ भने
कृपया Everest Radio बन्द गर्नु होला ।
If you want to watch a Video
Please stop the Everest Radio.
Burglary – advice for crime prevention.
-
There have been some burglaries in the Farnborough and Aldershot area recently, with two last week in Farnborough, where the victims were Nepalese families.
I am mindful that this type of crime reminds people of the series of burglaries, where Nepali homes were being targeted, however, I can confirm that at this stage, the police do not consider these burglaries to be part of series, however, should this change, I will let you know.
Police officers and Police Community Support Officers will visit each victim of crime. This is for re-assurance and also to see if the police can help in providing crime prevention advice.
Whilst this is an important part of our response to such crimes, these follow-up actions are mainly limited to the victims and the residents living nearby.
Some of you may have heard the interview I had with Soman at Radio BGWS this week where I explained that it was important to reach out to the wider community, which is why I am so grateful to Radio BGWS and of course, Everest Times, for facilitating such communication.
Within the next few weeks, I will be arranging a drop-in session for the community at Grange Junior School, Wren Way, Farnborough, where members of my team will be present, together with staff from our crime prevention and forensic departments, to provide useful advice to keep you home and contents safe, but in respect of the forensic advice, to give you information on what to do if you should return home and find your home has been burgled.
I am planning this event this coming week and I will let you know the date and times very soon.
In the meantime, below is information from the Hampshire Constabulary website with good advice about home security:
Keep your home safe and secure:
keep front and back doors locked, even when you're at home
install a burglar alarm with a visible alarm box
fit a door chain and spyhole for extra security
keep all valuables and keys out of sight and out of reach of doors and windows
store high value items in a hidden safe
mark your belongings and register them for free with Immobilise
fit energy efficient security lighting
don't leave spare keys in obvious places such as under doormats or plant pots
keep items that could be used to break into your property such as ladders, tools and wheelie bins stored safely away
lock side gates to prevent easy access to the rear of the property
check fencing regularly to keep it in good repair
use pea shingle on driveways or under windows, as it crunches loudly when stepped on
trim overgrown hedges and plants to remove hiding places and improve surveillance
use a timer switch to make your house look occupied, even when it isn't
consider joining or forming a Neighbourhood Watch scheme
Property marking:
Property should be uniquely marked with your house number and postcode.
Popular ways to do this include visible permanent marking such as painting, etching or CRE-mark, or forensic marking with DNA products. You should also photograph each item and make a note of its details, including any serial or model numbers. This is particularly important with jewellery and collectors items.
You should also register your property on Immobilise. Anything with a serial number can be registered with Immobilise for free, and helps the police identify the owners of recovered property.
Marking your property makes it traceable and more difficult to sell on, making it less attractive to thieves. It also increases the chances of stolen property being reunited with its rightful owner if it's recovered.
Doors and windows:
Burglars often gain access to their victim's homes through unsecured doors and windows. Making sure your doors are strong and secure, and that all windows are fitted with a lock is a simple way to prevent thieves gaining easy access to your home. You should ensure any lock fitted is certified by the British Standard Institute.
Going on holiday:
Whether you're going away for a day or a few weeks, you should take steps to make your home look occupied. A dark home in the evenings and uncollected mail is a sign to burglars that no one is home.
Before you go on holiday:
cancel milk and newspaper deliveries
set up automatic timer switches to turn your lights on when it gets dark
register for the Royal Mail's 'keepsake' service
move valuable items out of view of windows
cut front and back lawns and trim back plants
don't discuss holiday plans on social media
ask a trusted neighbour to watch over your home whilst you're away
Public Poll
अब नेपालमा को प्रधानमन्त्री बन्नुपर्छ ?
Everest Photos
Event Photos
Community Photos
Entertainment Videos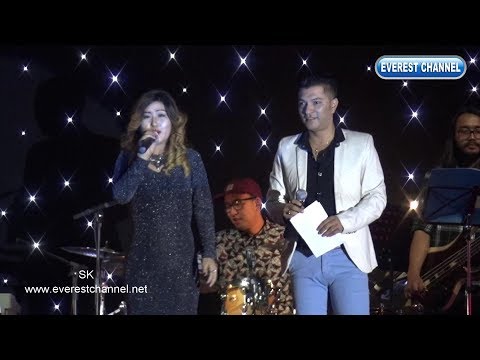 Pramila Rai lll Nepal Idol Live in UK lll KANCHHA HAU lll कान्छा हौ
Other Videos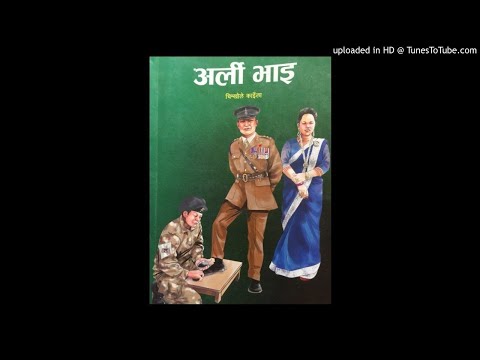 अर्ली भाइ (कथा संग्रह) _ चिम्खोले काइँला , भाग १