यदि तपाई Video हेर्नु हुन्छ भने
कृपया Everest Radio बन्द गर्नु होला ।
If you want to watch a Video
Please stop the Everest Radio.
Police Now: Impact Report event 2017
-
I have previously written about Police Now, which is an independent charity. Police Now recruits are degree educated people who have the personal attributes to be leaders in their community and to make a difference.
The main difference from Police Now recruits compared to people being recruited through the existing channels is that they will go straight into a neighbourhood role and tackle the main community issues.
Recruits sign up to a two year contract, after which, they can elect to remain as a police officer, or leave and take their experiences with them into outside industry. Some may choose to return to policing at a later date, such is the rapidly changing world of recruitment these days, where there is so much more flexibility.
Police Now has just started to train the third year of recruits who have begun their initial training at the summer academy. After this six week programme, they will complete a month, roughly, training in the police force that they have joined to learn of the local procedures and in the autumn they will join a neighbourhood team and commence their work.
This Saturday I attended the launch of the Police Now Impact report and this was the first time that all three cohorts came together to showcase the work that they had achieved. It also described the expansion and achievements of the programme.
The report had a foreword from Amber Rudd, Home Secretary, where the funding initially came from and Cressida Dick, the Metropolitan Police Commissioner was present to give a speech, where she was able to endorse the good work of the Police Now officers working in her force.
It was inspiring to hear how the first year recruits had developed and the diverse nature of the work that they had achieved and equally impressive to hear what the second year recruits had achieved in the early stages of their tenure.
The recruits either present their work to the audience, or by a blog or large poster to display the work they have done. These presentations will have been inspiring to the new recruits and given them ideas of the type of work they can become involved in.
For me, these events give me ideas about how neighbourhood Police Officers and Police Community Support Officers can work in partnership to bring about change.
In the team I work in, there is a lot of experience, but seeking new ideas and looking at how other police forces are working is a good way of developing ideas and these events bring together many police forces into one place where ideas are shared through the presentations.
The first recruits through Police Now were in 2015 and there were 69 officers, all who went to the Metropolitan Police.
This year there are 209 recruits who are working in 19 police force areas from Devon and Cornwall in the West to Northumberland in the North, bordering Police Scotland, so you can see how far the programme has reached and the rapid expansion into many police forces, of which there are 44 in England and Wales.
One of the Police Now recruits is due to start work in Aldershot in the autumn and because the programme is relatively new, there remains some misunderstanding among the regular officers about the role of these new officers and what they are expected to achieve.
Chief Inspector Brooks, the Commander at Rushmoor for neighbourhood policing has become increasingly involved with Police Now and this is important so there is a good understanding locally and these new officers can be fully supported in their work to achieve the impact expected of them and bring about change.
The first presentation I heard on Saturday was from a recruit from Cheshire Constabulary and I was interested to learn that she and a colleague have been appointed as Youth Engagement Officer and Anti-Social Behaviour Officer respectively, so these two officers were not working in specific ward areas, but working across a much wider area and concentrating on youth crime, which is a large part of community policing. I was interested in this concept and discuss it with Ch Insp Brooks for consideration for the next year`s recruits.
Later in the year or early into next year I will update you further about this programme and I will be able to let you know how PC Lucy Hacker, who is the Aldershot officer, is getting on.
Namaste
PC 1860 Mark Ranola
Farnborough Police Office
101 (mark.ranola@hampshire.pnn.police.uk
\
Public Poll
नेपालमा लागू भएको स‌ंघीयताले के ल्याउला ?
Everest Photos
Event Photos
Community Photos
Entertainment Videos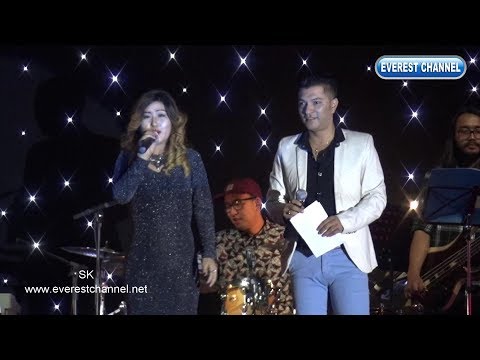 Pramila Rai lll Nepal Idol Live in UK lll KANCHHA HAU lll कान्छा हौ
Other Videos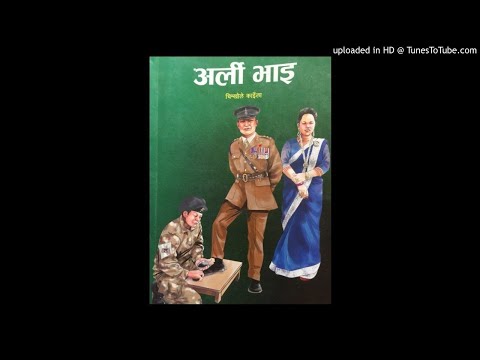 अर्ली भाइ (कथा संग्रह) _ चिम्खोले काइँला , भाग १