यदि तपाई Video हेर्नु हुन्छ भने
कृपया Everest Radio बन्द गर्नु होला ।
If you want to watch a Video
Please stop the Everest Radio.
SUPERSTAR OF FOLK SONGS – RAM KUMAR GURUNG (R. K)
-
The song "Maailee Rodhigharma Sangai Nachau Na" which was firstly introduced in the music industry in the year 2002 / 03 A.D. was one of big hit in cultural folk music segment and is still famous. This song was introduced through one of Gurung Film called "Ngai Naasa (My Village)" which song was heard and seen by any music lovers at that time have beautiful memorial in their mind yet. Such wonderful song was not created by any popular singer of that time, instead sang by debut singer Mr. Ram Kumar Gurung (R.K.), who is now recognized as one of popular & superstar singer. He memorized, the opportunity to introduce himself through this Kauda song to the musical career was given by Mr. Subash Gurung, the Writer, Director and Actor of Gurung Movie.
The singer Mr. Gurung, born in Saurpani, Ward No. 5, Gorkha, (as per new constitution State no. 4, Sulikot VDC), is contributing in this field since one & half decades. By inspired and encourage with his first present "Maailee Rodhigharma..", Mr. Gurung was involved in several Gurung Movies such as Ngai Zindagi (My Life), Ngai Kya (My Way), Aashyo, Mhora (Dream), Bhedi Gothalo, Kutumberi Saino, Khai Wo Mhi Thewa (Great Person) all directed by Subash Gurung, Maotse Gurung's Tee Nhanga (Today Tomorrow), Pritam Gurung's Ngolo Ngolshyo, Gore Gurung's Gore Baje and also engaged in making song in Nepali Movie like Karma Rekha. He had created music and songs in more than one and half dozen movies and with similar numbers he had made Nepali Typical Songs, Music Composition and many of lyrics writer.
He has been interested singing and practicing since his childhood. If we are perfect with practical and theoretical knowledge in any of our profession then we can achieve our ambition effective way. He had learnt four-year semi classical course from Gandarva Music School by Music Teacher Chandan Kumar Shrestha. He had graduated in Music and Political Science study as major subject from Ratna Rajya Laxmi Campus, affiliated to Tribhuvan University.
The singer Mr. Gurung with healthy physic, charming and humble nature had different sung Saalaijo songs like Jormadal, Boki, Deurali Danda, Dhorpatan Melaima, Deurali Bhanjyang, Dhaulagiri Jhalala as well as Kauda songs like Maailee Rodhi Gharma, Marilanu Ke Chha Ra, Rodhi Ghar Ko Aagana, etc. Similarly, he is equally contributing in melodious songs like Yo Mousam Yo Hawa, Makhamali Maya, Mutu Bhitra Ragatko, Sada Jhai Sani Sundar Kina Dekhina, Gorkhali Thito, etc. All his songs and movies are available in his own blog: http://rkgurung.blogspot.com
He had participated in many cultural and music events within Nepal & abroad (Hong Kong), had won several competitions during his school days. He had performed duets with renowned artist of Nepalese music industry such as Anju Panta, Melina Rai, Anjana Gurung and more. Everyone he had worked with is very satisfied with the work he delivered and was praised for his quality of work. He presumes that the young generation is now more inclined towards their traditional music. He further adds there has been an increase in the number of folk music such as Kauda, Saalaijo & Shirphoola being recorded in the studio. He also thinks that the music industry has brighter future than what is being pictured in the media. Given the hard work and patience, anyone can maintain good life easily through music as their profession. He is not taking his musical career for his profession only, his intention is try to preserve our culture and traditional values along through musical essence.
We found similar feelings in his singing career as stated in one of part in the poem written by Lekhnath Paudyal in his poetry "Naitik Dristanta", is well disciplined and hardworking as well as perfect person to execute good behavior with all people. The person with nature of loving to juniors and respect to seniors, is being success in musical field with the help of Mr. Prem Gurung & Mr. Subash Gurung, he proudly stated. Specially, he got big support in his life from his mother, says Mr. Gurung. She is being always helpful and she is also happy with his fame and name.
He himself had ventured into tourism industry as well. Since 2007, he was working as a tourist guide for one of established trekking company before 2015 and he had now established his own company named Explore Vacation Pvt. Ltd., which he established in a partnership along with his colleagues. His trekking company operates all kind of tours & trekking packages in high Himalaya destination like Nepal, Tibet, Bhutan & Sikkim throughout the year. He is the Director of the company looking after Sales & Operation. While he was asked how he would able to manage his time for both tourism & music sector? He had given simple reply saying if one can utilize time properly then it will be convenient to handle his/her responsibility in time.
Public Poll
नेपालमा लागू भएको स‌ंघीयताले के ल्याउला ?
Everest Photos
Event Photos
Community Photos
Entertainment Videos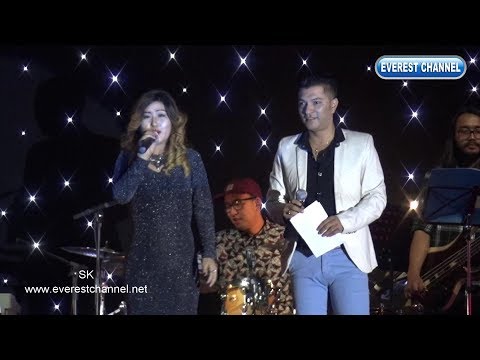 Pramila Rai lll Nepal Idol Live in UK lll KANCHHA HAU lll कान्छा हौ
Other Videos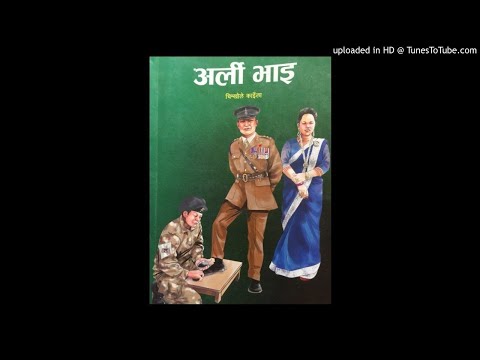 अर्ली भाइ (कथा संग्रह) _ चिम्खोले काइँला , भाग १