यदि तपाई Video हेर्नु हुन्छ भने
कृपया Everest Radio बन्द गर्नु होला ।
If you want to watch a Video
Please stop the Everest Radio.
Results from Operation Holly – drink drive campaign 2017.
-
The Roads Policing Unit (Traffic Department) is a joint resource of both Hampshire and Thames Valley Police.
`Operation Holly` has been running for many years now and it is a focus on drink driving in the run-up and during the festive period, where it is well known that people will still take the risk, despite knowing the consequences.
Statistics are a useful measure in showing the success of operations such as these, however, the reason behind Operation Holly is to increase road safety, by taking off the road those who contribute to the risk and creating a high-profile campaign to prevent other`s who may otherwise have taken risks.
Below are the statistics for 2017, which show an overall increase in the success of this operation, however, as usual, the statistics in terms of prevention are unknown, but road users seeing officers stopping vehicles and breathalysing drivers would certainly have had a deterrent effect and will have saved lives.
Operation Holly arrest data shows about a 10 per cent increase in arrests for drink/drug driving across Hampshire and Thames Valley.
A total of 601 arrests for drink and drug driving were made across Hampshire and the Thames Valley during their Joint Roads Policing Unit Christmas campaign.
Operation Holly saw a further 352 charged and a further 175 released under further investigation.
In Hampshire, 254 drivers were caught under the influence of alcohol or drugs in their system which is a 12.6% increase from last year's total of 222.
In Thames Valley 347 drivers were caught driving under the influence of alcohol or drugs, which is 8.93% increase from last year's total of 316.
Over three quarters of those drivers arrested were male, with the highest offending age group across the two force regions were aged 21 to 30, a considerable amount more than any other age group.
The operation ran from December 1, 2017 through to January 1, 2018 and was a combination of high visibility patrols, covert operations and intelligence-led policing aimed at targeting persistent offenders and drink and drug drivers.
Members of the public were also encouraged to report anyone they thought were a risk to 101, or Crimestoppers.
Sergeant Rob Heard, Roads Policing Joint Operations Unit for Thames Valley Police and Hampshire Constabulary, said:
"We've seen a rise in the number of people we have arrested for drink or drug-driving. New legislation and equipment has made detecting drug drivers much easier and this resulted in 63 extra arrests. 25% of those were impaired by drugs.
"Our commitment in roads policing is unwavering towards preventing the distress and misery caused by driving under the influence of drink or drugs.
"Such behaviour on our roads has far-reaching effects not just for the impaired driver, but for any innocent road users affected by their destructive decisions.
"The lives of individuals and their families can be torn apart through a combination of physical, psychological and legal consequences.
"Too many people continue to be complacent about the realities of road deaths and serious injuries. That's why we want everyone to be clear about their responsibilities, and have respect for each other on the road.
"As in previous campaigns, we were greatly assisted by members of the public who passed us vital information and helped us take these drivers off the roads. Drink and drug-driving kills or injures people.
"Our message is simple – don't mix drink or drugs with driving – it's not worth the risk."
Do you know someone who drinks or takes drugs and drives? Call police on 101 or, if it's an emergency, dial 999. If you don't want to speak to police or give your name, call Crimestoppers anonymously on 0800 555 111.
Only yesterday I read an article in a national newspaper about a paramedic who has recently been convicted of driving at excess speed. Although this offence is different to drink driving, the consequences are similar, where the paramedic faced losing his licence and loss of his job accordingly.
In the case of the paramedic, there were exceptional personal circumstances, where he retained his licence, but these cases are rare and for most of us, the reality is, one bad decision can lead to a loss of your licence and the knock-on effect of losing a job and your income – a sobering thought.
Public Poll
अब नेपालमा को प्रधानमन्त्री बन्नुपर्छ ?
Everest Photos
Event Photos
Community Photos
Entertainment Videos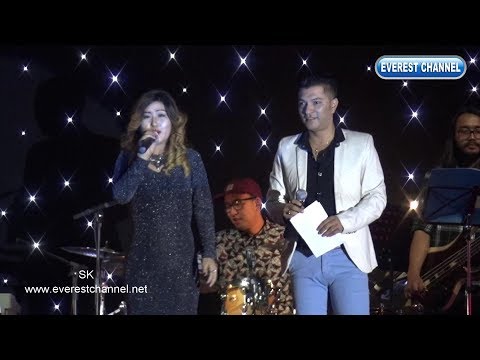 Pramila Rai lll Nepal Idol Live in UK lll KANCHHA HAU lll कान्छा हौ
Other Videos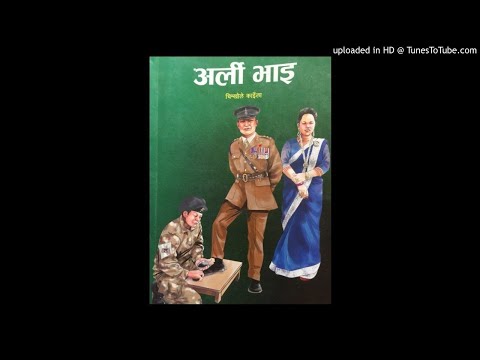 अर्ली भाइ (कथा संग्रह) _ चिम्खोले काइँला , भाग १